21/02/2018
Seminar with manufacturers of decorative materials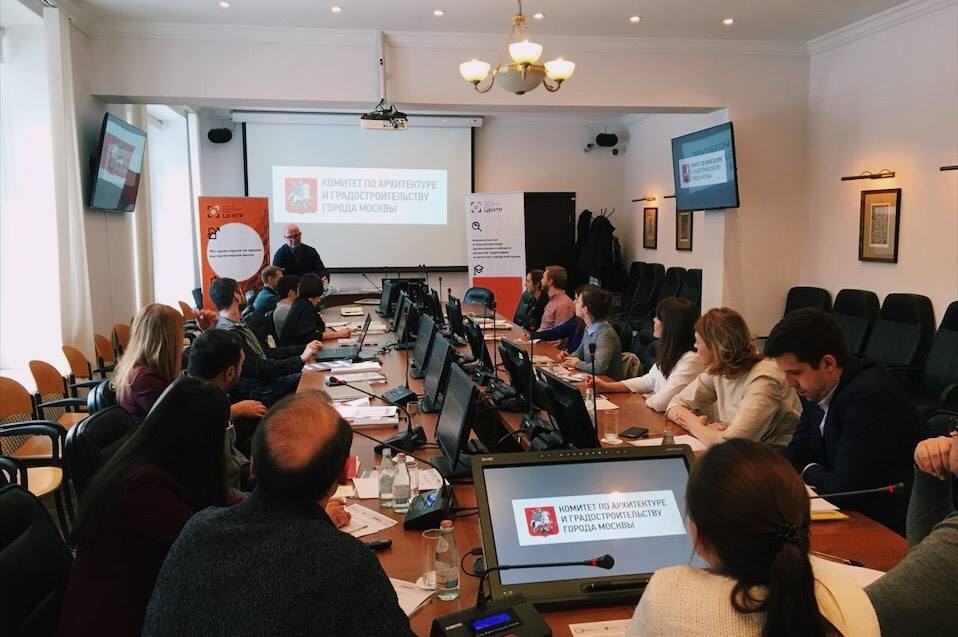 In the "Archcouncil of Moscow" a meeting of the finalists of the International competition for the development of the architectural appearance of the stations of the Moscow Metro: "Nagatinskaya Zaton" and "Klenovy Boulevard" with manufacturers of decoration and decorative materials was held.
These materials are used in practice in the design of metro stations. Participants discussed the current possibilities of Russian materials. Analyzed the experience of their use in projects that have already been completed or are being carried out. The meeting was attended by specialists of JSC "Mosinzhproekt" and Moscomarchitecture. We are sure that the interaction of manufacturers and architects at the stage of concept development will make their ideas as realizable as possible.
The results of the contest will be known on April 17, 2018.